This is my workshop, I am surprised how much equipments is here.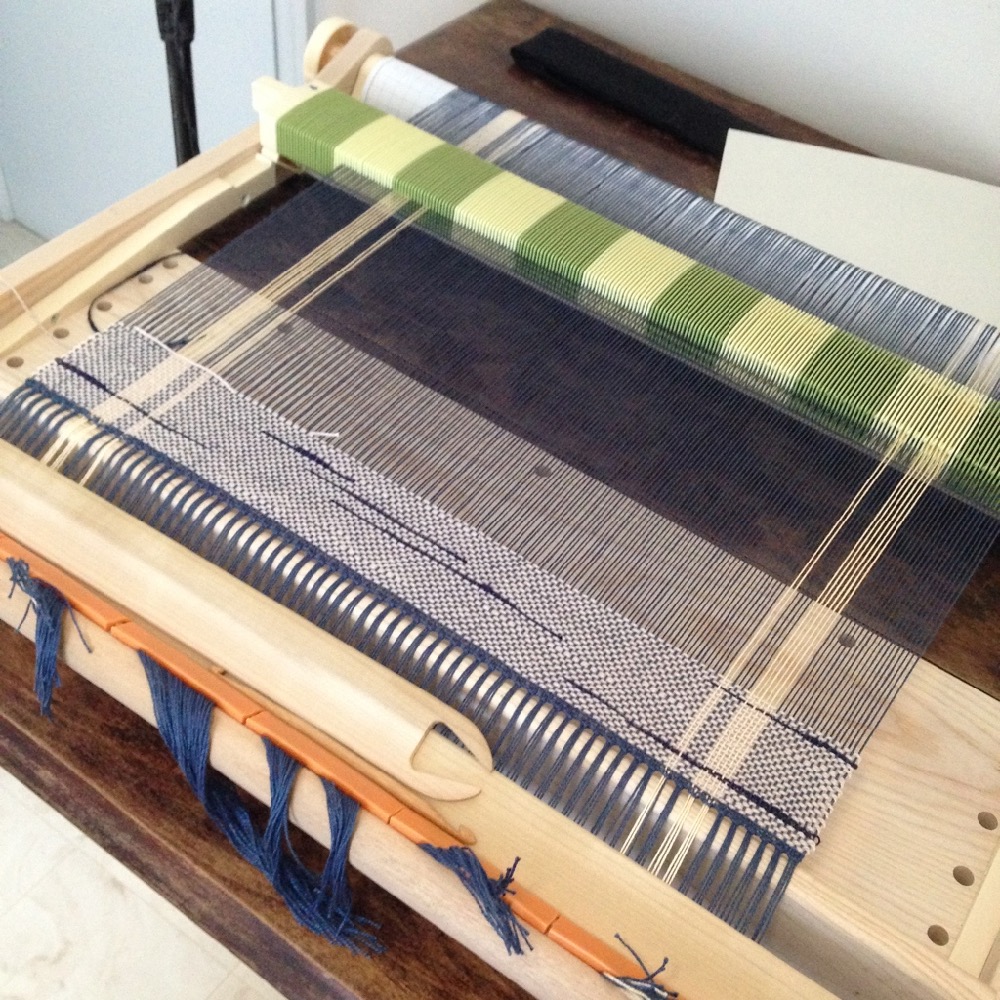 This is my first loom that came from Japan in February 2014.
This is 10 dent per inch that mean it is impossible to weave tight using very fine yarn.
But It is an amazing loom. It is easy to use with small space.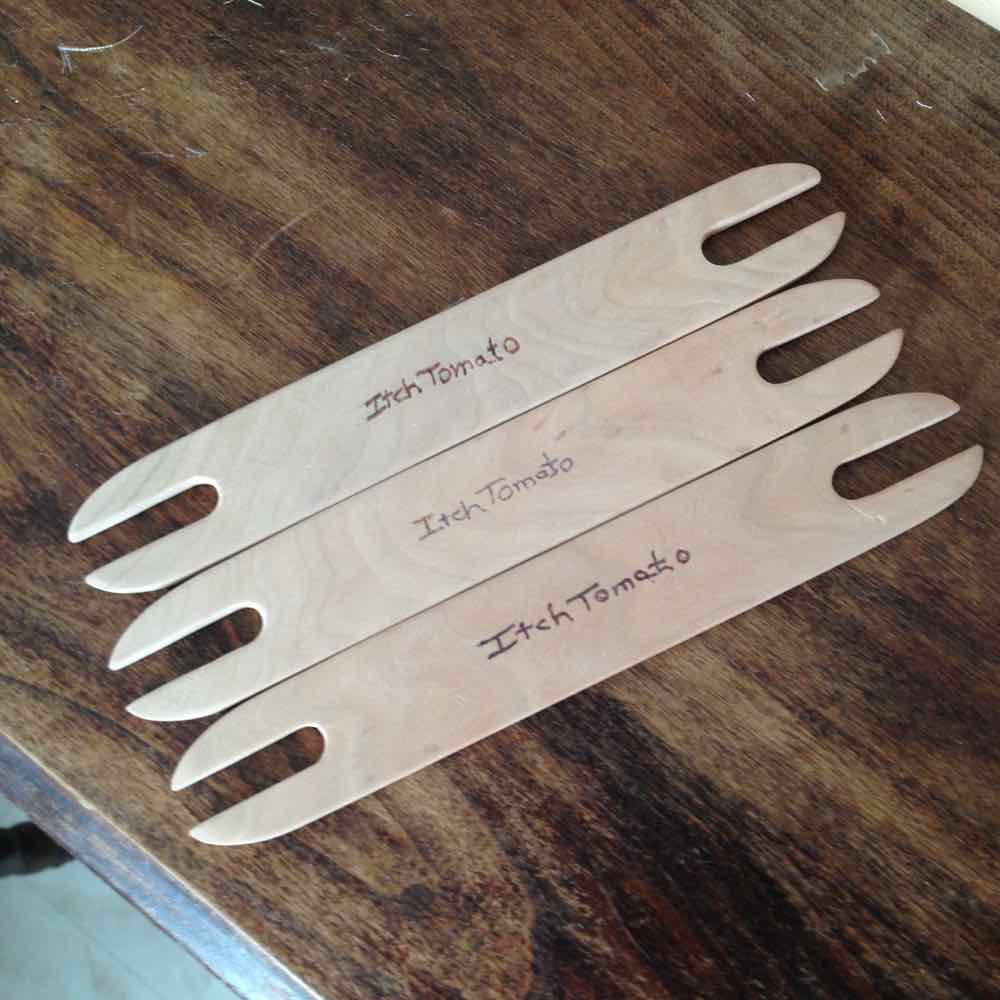 3 size shuttle came with Sakiori when I bought. But it was not enough for some projects. My husband made another 3 shuttles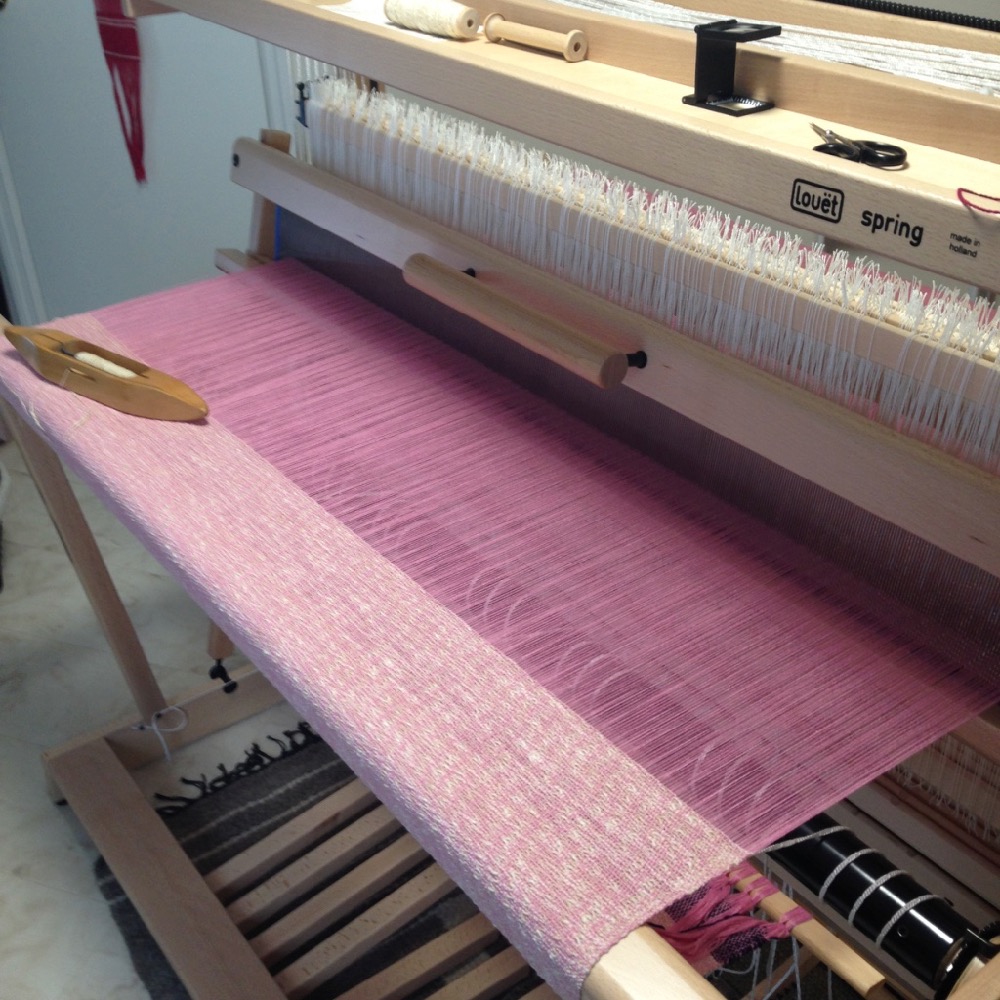 This is my second loom since November 2015.
I think it is a perfect loom for me. I am happy with it.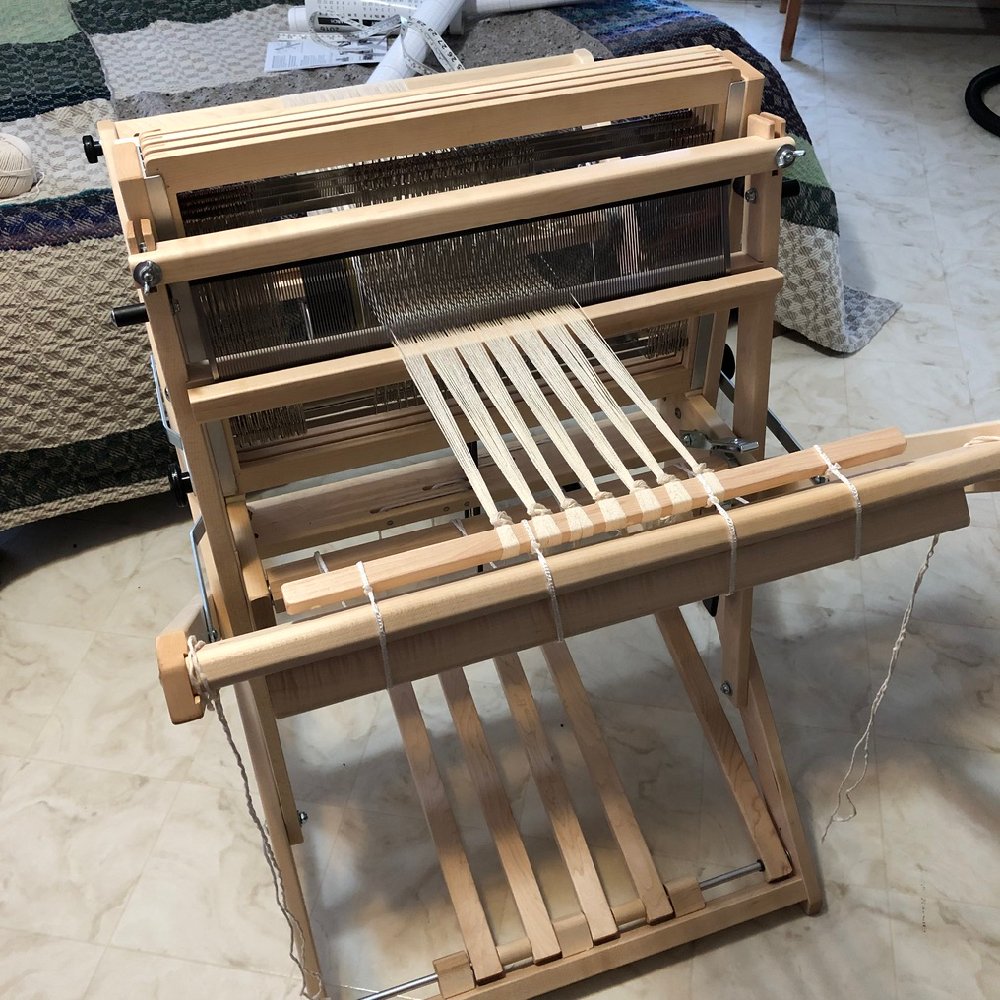 January 2019, I got a Christmas present from Santa .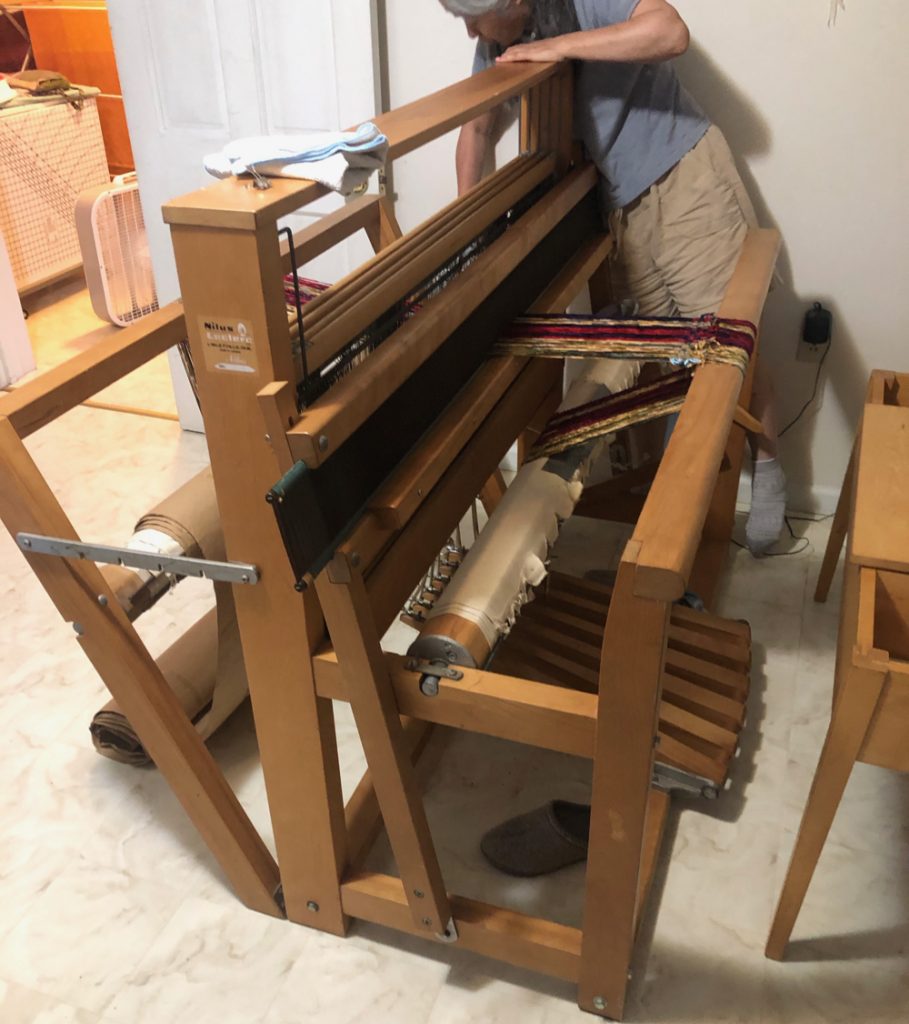 This is a special loom from a weaver Els's family in July 2020.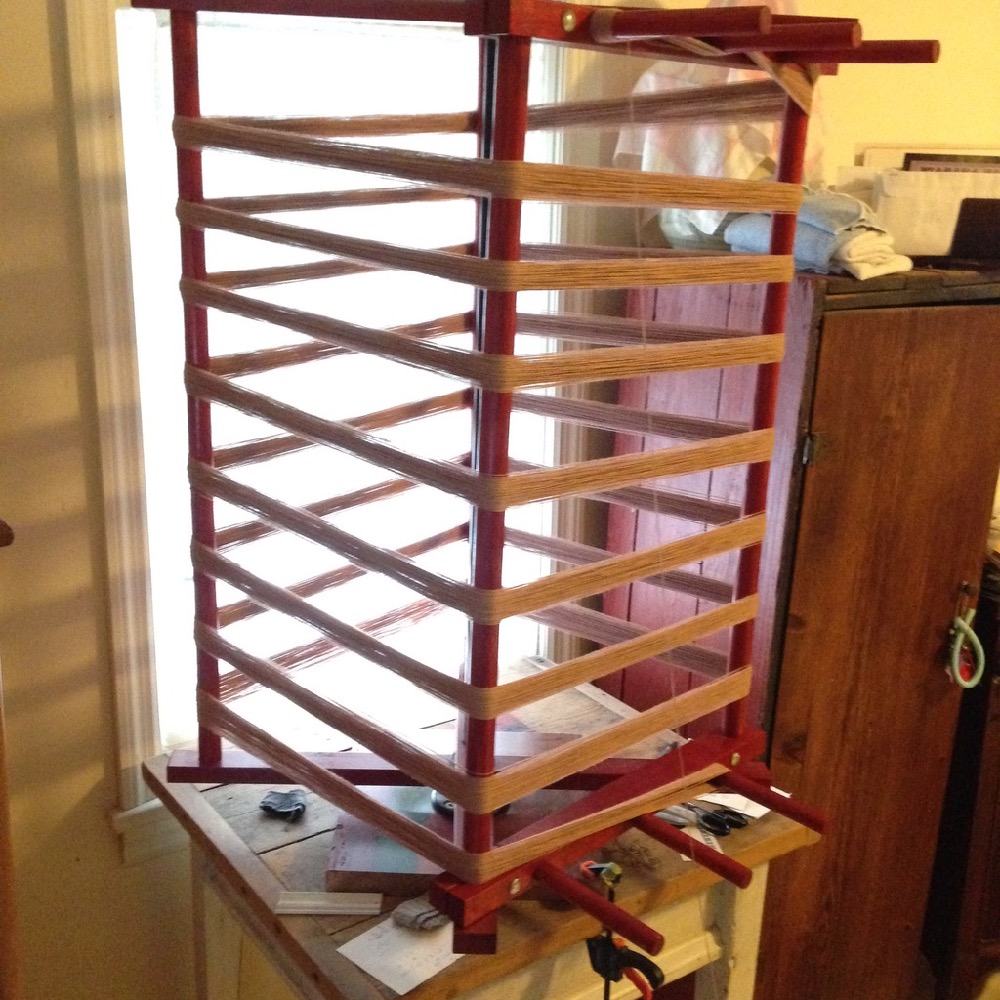 Warping Mill
My husband made it for me. I have never seen a red one. That is also special. It's about 2 yards in one lap,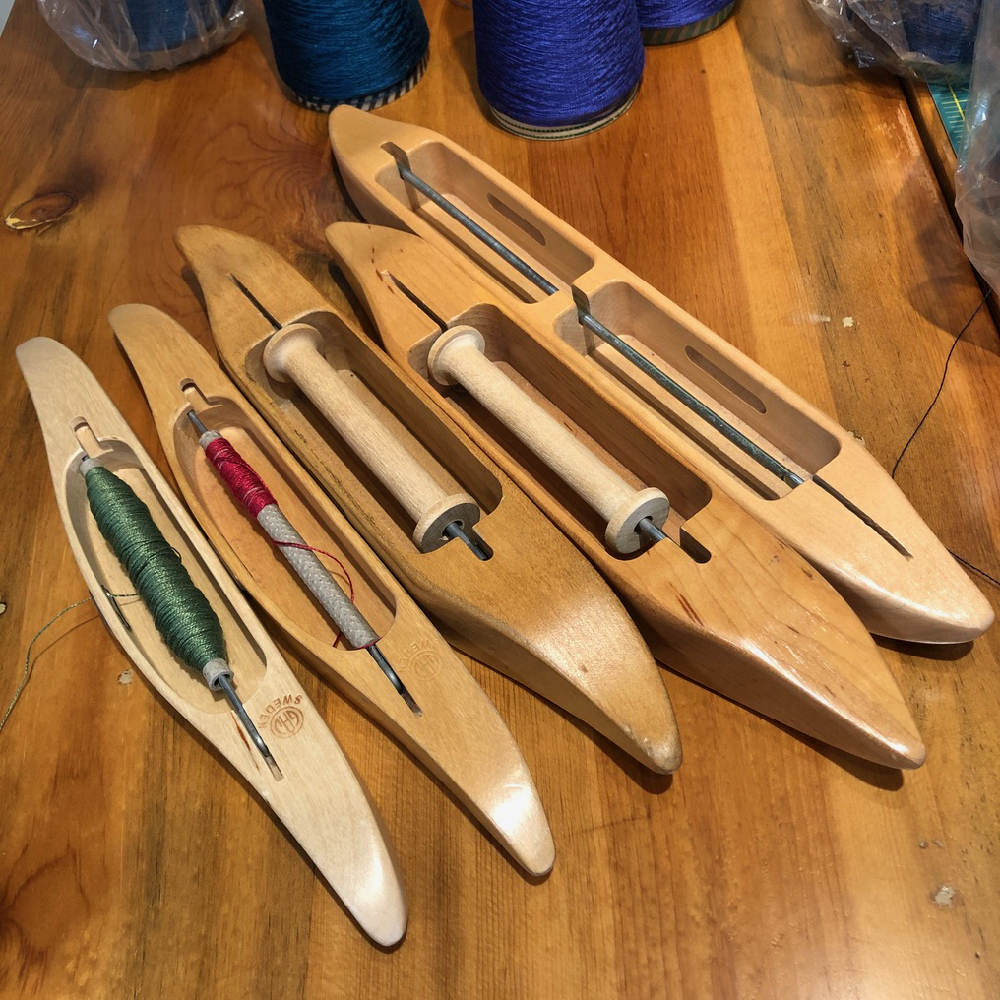 Shuttles
There are many styles of boat shuttles. When I started weaving, I didn't think I needed such a shuttle. Of course, we also need a lot of bobbins.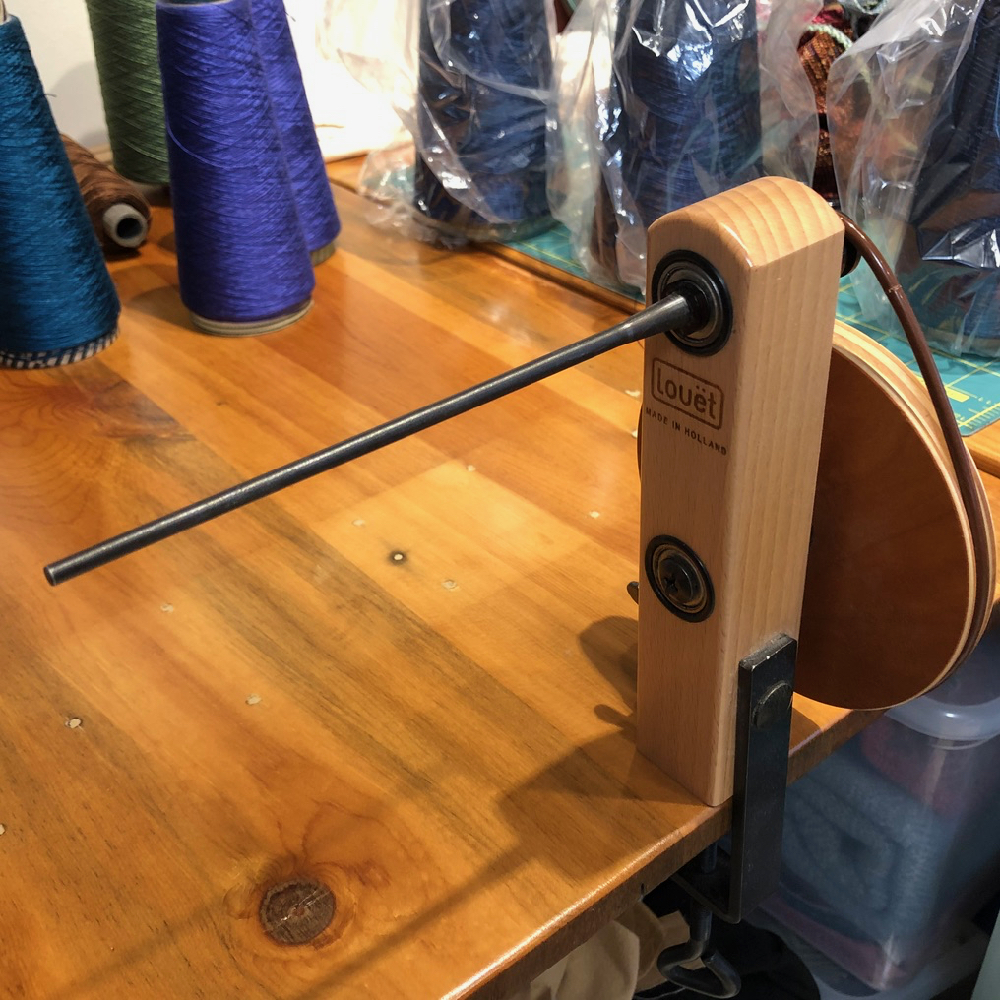 Boat Shuttle Bobbin Winder
Sometimes I think I need an electric bobbin winder. But it's also good to empty my mind and concentrate on winding the bobbin. Like meditation.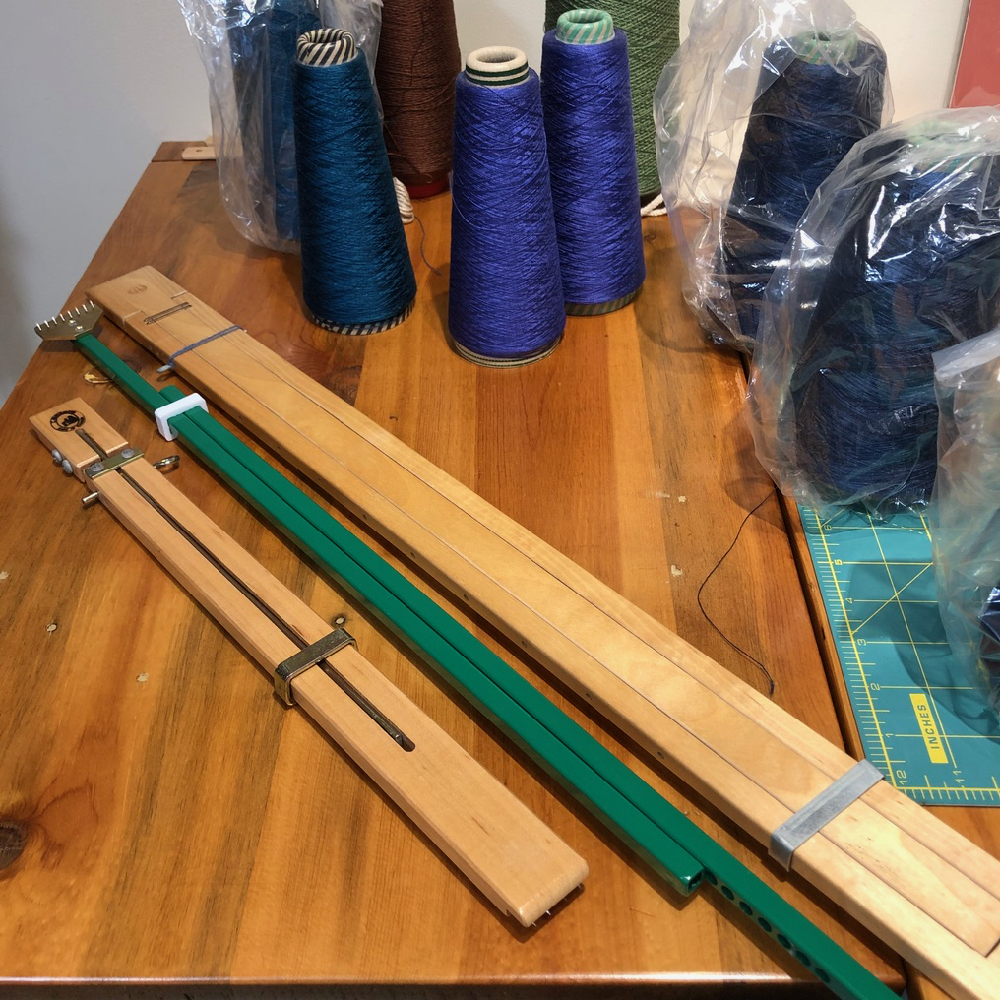 Temples
It is called Stretcher also.The metal temple is the latest one that I bought. I love it.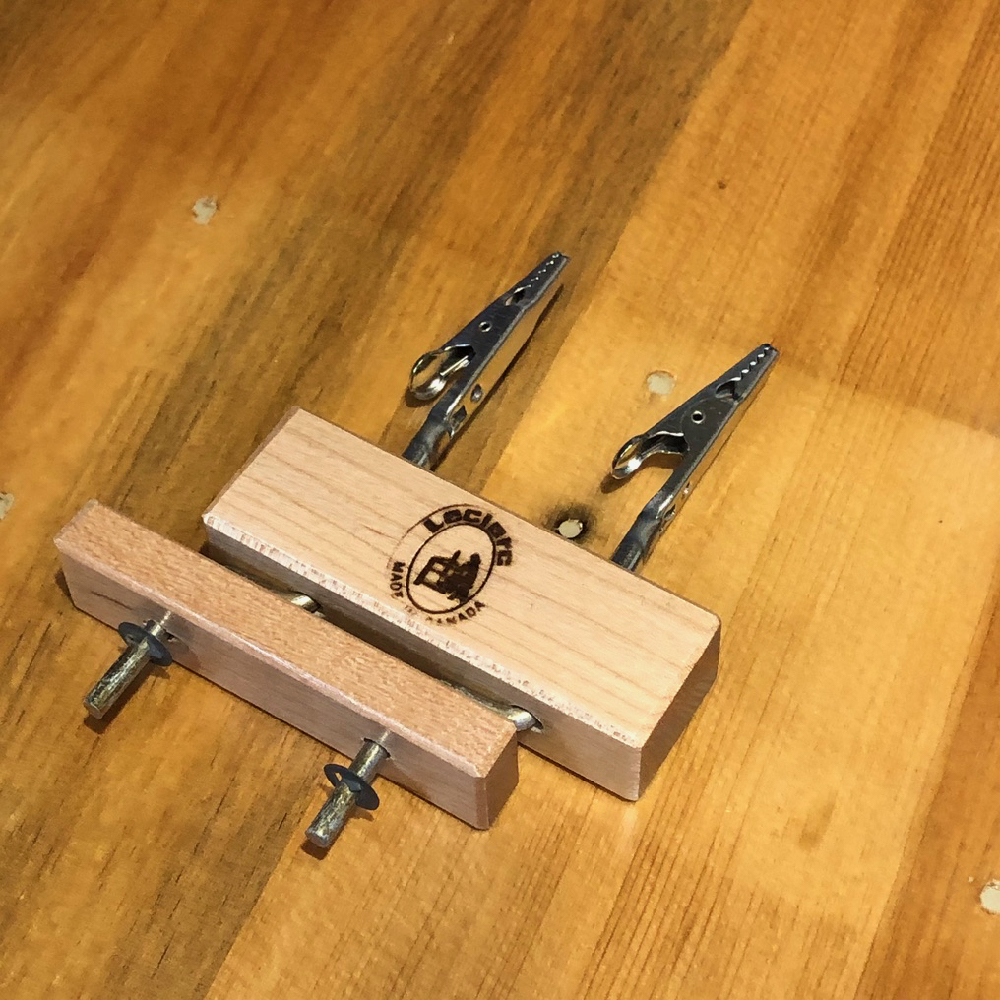 Fringe Twister
This makes the same work a lot faster.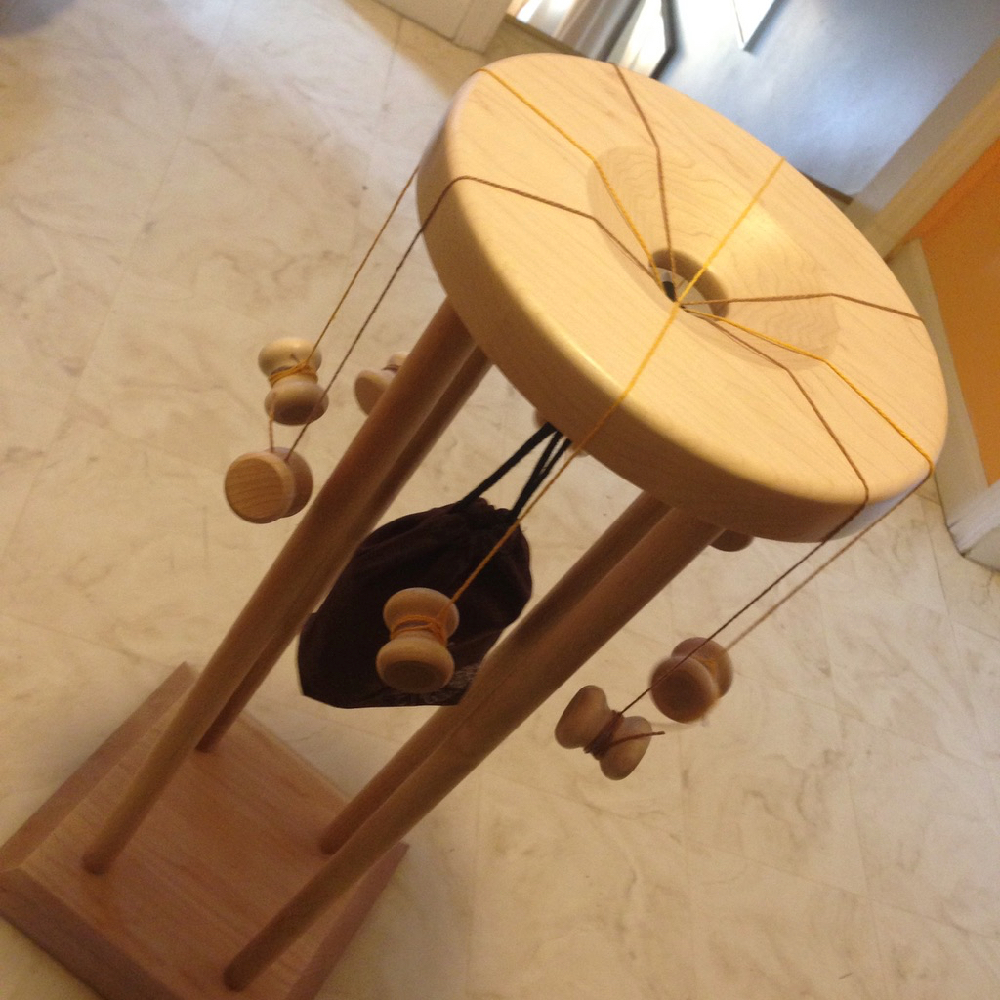 2017 Christmas present.
Kumihimo is beautiful and strong .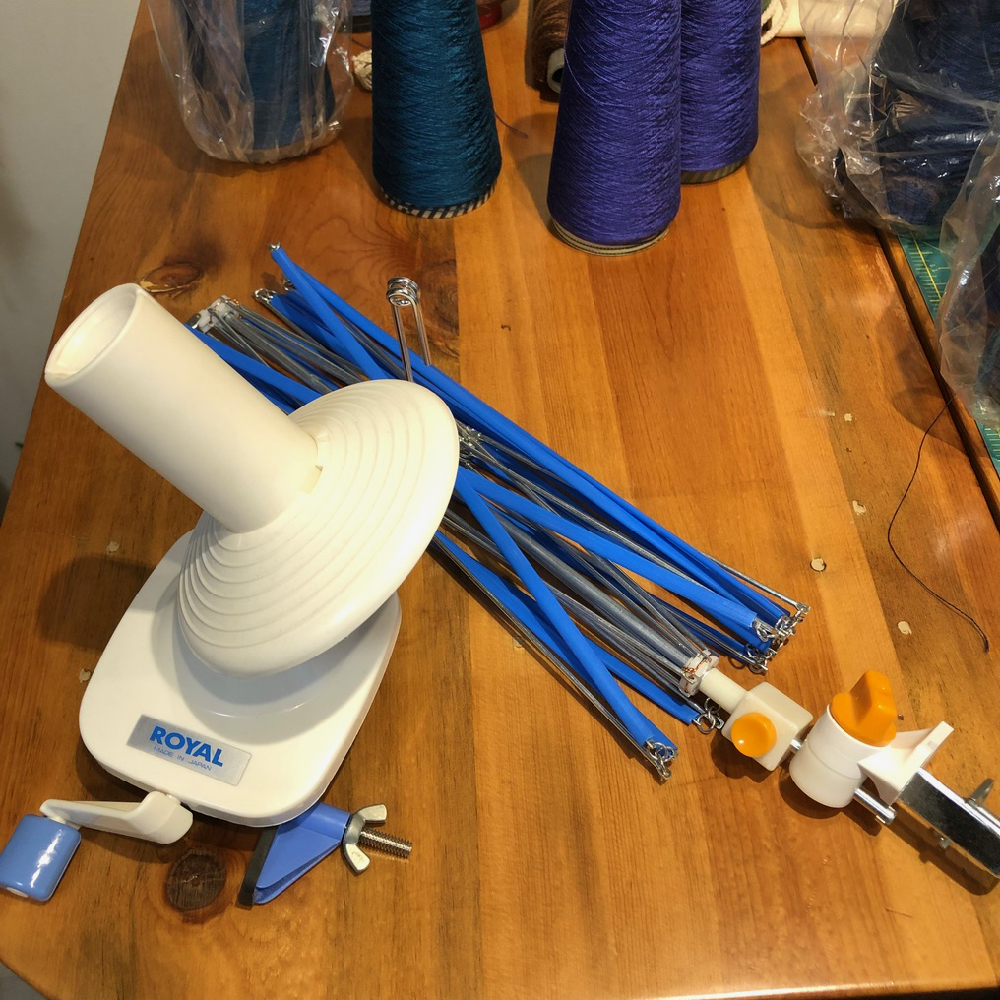 Swift and Ball Winder
I need this when I buy skein thread. My mother had a similar one when I was chaild.
She was a knitter.
Sewing machine
These two work very well.
I use a walking foot sewing my hand woven fabric.